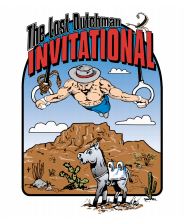 Date: Saturday, March 3, 2018
Hosted by: Arizona Olympian Gymnastics
Location: 22608 S. Gilbert Rd, Chandler 480-802-8559
Meet Director: Lyle Guthrie
Entry Fees: $50 per team (each level) $80 per gymnast*
*$3 of each entry will be donated to the ASU Men's Team
Spectator Admission: $5 Adults; $3 Seniors (55+); $3 Children (ages 5 – 12); free Tots (4 &  )
Entry Deadline: Final roster and full payment due Wednesday, January 31, 2018 No refunds after February 1, 2018
Send in your tentative roster and $50 club deposit early!
Email: azogymnastics@gmail.com Payable to: AZOG; Send to: 22606 S. Gilbert Rd, Chandler 85249-2607
Our parking is very limited and we would like to reserve the parking lot for the elderly, handicapped, and judges. There will be plenty of parking behind the Fry's on the SW corner of Gilbert and Ocotillo Roads. Our team parents will be directing parking traffic. We highly recommend carpooling!
Tentative meet Schedule:
Session 1 (Level 4) capitol cup:
8:30 – 9:00am – General Stretch
9:05am – March In
9:20am – Competition
12:15 pm – Awards
Session 2 (Levels 5 & up) capitol cup:
1:00 – 1:30pm – General Stretch
1:35pm – March In
2:00pm – Competition
6:00pm – Awards